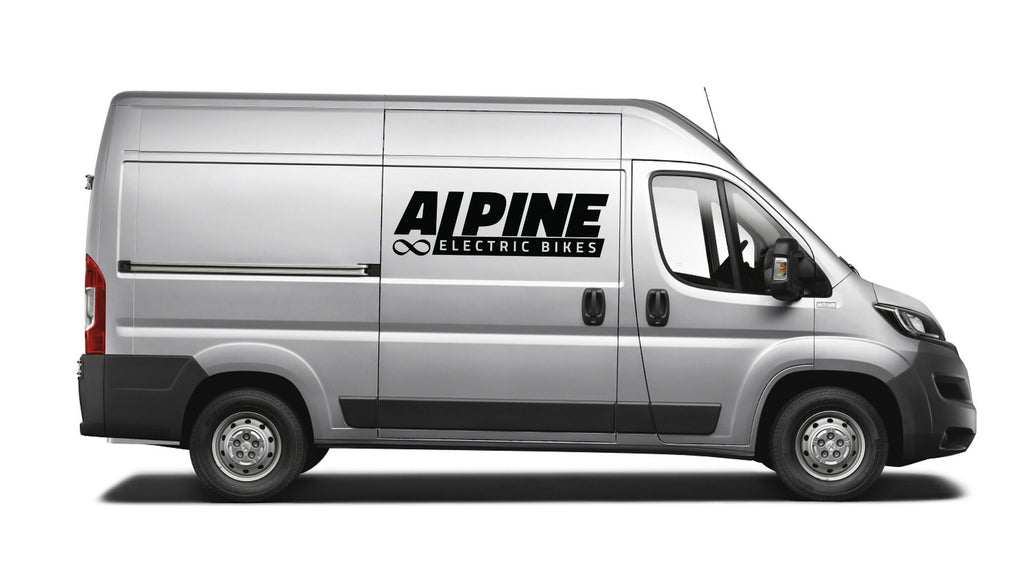 Ebike Delivery - Fully Assembled Nationwide
If you purchase an ebike or an electric trike from Alpine Electric Bikes then how you will receive it will be an added bonus. Not only will you be getting the most up to date ebikes in the UK right now but they are also delivered full assembled and ready to ride. Unlike other ebike companies we have our own fleet of vans which work hard to deliver bikes with the gears and brakes already set up, pedals in place and handlebars on straight making receiving your electric bike an enjoyable experience, rather than looking for the local bike shop to help you set it up. We do initially say that there is a 30 day waiting period as we do like to batch the deliveries together however most of the time the bikes are delivered within 7 days. Please check with with us by giving us a call or emailing us if you have specific delivery requirements or want to know when a van will be coming your way. 
An alternative way to receive you ebike or trike is to have it dispatched to you via courier within 2 working days. There will be some assembly required but if you have basic knowledge of push bikes then this could be an option for you as you will receive your electric bike quicker than the fully assembled delivery.
---